Lillie Brock and Ann Salerno left executive business positions 28 years ago to determine why implementing change at work is so difficult. Their plan was to figure that out, write a book and get on Oprah. They figured it out, wrote some books, and are still waiting for Oprah's call …

They condensed mountains of research data and created the science-based (and user friendly) Change Cycle ™ model. It helps people cope with change – at work, at home, and in life.

One of the first places they visited with their Change Cycle ™ model in 1992 was Durban, South Africa – the change capital of the world at that time. Nelson Mandela had been released from prison and the country was preparing for its first free and fair democratic election. Change, change and more change!

The Change Cycle ™ materials are now available in 9 languages and used worldwide by corporations, organizations, governments, non-profits, universities, hospitals and school systems.
Ann Salerno, Co-Founder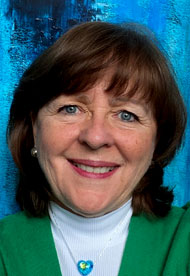 Ann Salerno is a change expert. She is hired by the US Federal Government and Fortune 500 companies to teach them how to predict people's behavior in difficult & changing situations.
Ann is cofounder of The Change Cycle™ Series, built on the acclaimed Change Cycle™ model that depicts the six predictable and sequential stages of change. Ann is a partner in CCMC Inc. -- the international training and development company in metro Washington, DC and Durban, South Africa -- that is home to The Change Cycle™ Series product line. Ann is the creative design force and lead trainer and consultant for CCMC Inc.
As an avid, curious detective in the research and understanding of personal and organizational change, Ann's knowledge and skill keeps her in demand and on the road. Whether in the training room, keynote speaking, or on loan as an interim executive, Ann's gift is communicating practical, motivational, entertaining and metaphor-laden stories to link success skills and strategies to concepts and methodology about a very tough subject – personal, professional and organizational change.
Ann's 'stuff' lives in Louisville, Kentucky. She and her iPad are generally on the road.
_________________________________________________________________________________________
Lillie Brock, Co-Founder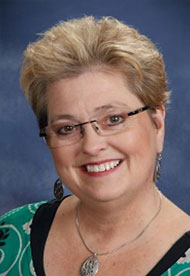 Born in L.A. – lower Alabama, that is – Lillie Brock took the country road to the city, studying psychology and education as an undergraduate and graduate student, which led to work as an educational therapist for emotionally disturbed children. Her professional background includes time as an executive in the non-profit sector and corporate training, work that has taken her to cities around the US and throughout the world.
A sought-after executive coach, keynote speaker and gifted facilitator, Lillie has years of experience assisting organizations in the business and nonprofit sectors to develop and integrate productive change. Lillie's passion for helping others led to a significant life and professional change of her own, a decision to enter ministry full-time. She is pursuing a graduate divinity degree at the Episcopal Divinity School in Cambridge, Massachusetts. Lillie is co-author of The Change Cycle™, How People Can Survive and Thrive in Organizational Change. Lillie lives in Sarasota, Florida.
_________________________________________________________________________________________
Robyn Sandy, MANAGING DIRECTOR OF THE SOUTH AFRICAN BUSINESS

Born in KZN, South Africa, Robyn Sandy is a registered industrial psychologist with many years of valuable experience helping individuals, teams and organizations embrace change positively and productively. She is passionate about leadership and change. She first met Lillie Brock and Ann Salerno in 1992 when they visited South Africa to share their new Change Cycle ™model. They soon formed a dynamic partnership and the rest is history. She has headed up the South African arm of the change business ever since and works with a competent team of change specialists to deliver the full range of Change Cycle ™ products and processes. The business handles exciting projects across different industries in South Africa and beyond. They have also been fortunate to work in many African countries including Tanzania; Zambia; Malawi; Mozambique; Swaziland and Ghana.
Robyn is married to Robin (yes, that is correct) and they have a happy, healthy family of four children – Dale; Leigh; Stacey and Andrew. The plan was never really to have 4 children but #3 turned out to be twins! Change happens! Just as well she had the Change Cycle ™ to navigate her way through that one!